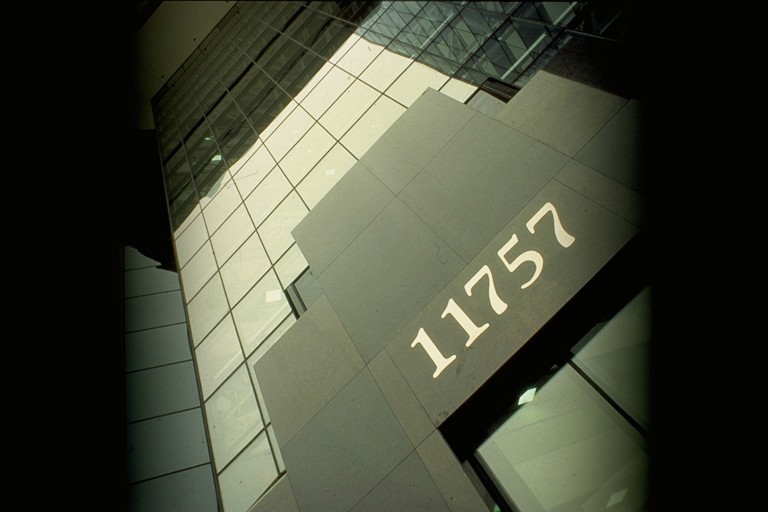 Skyline Executive Suites is a privately owned and operated, luxury shared workspace environment that specializes in top of the line amenities, services, security and access for our clientele. In order to maintain the integrity and image within our suite, we have spared no expense on every one of our products and services and recently completed $500,000 in renovations in 2016. Our goal is to provide our clients with the professional image and services required in today's business environment and we have serviced businesses sizing anywhere from one-person startups to fortune 500 companies requiring 30+ workspaces.
"Our clients build businesses, while we provide the foundation for their success."
Create a transparent and respectful relationship with our clients from the day they walk in the door and to guarantee our client's piece of mind
Invest in the quality and culture of the office environment and suites rather the quantity of spaces
Challenge ourselves to explore new and revolutionary changes to give our clients the edge in the market place
Respect our clients time and hold ourselves accountable for providing the highest rated service in the City of Houston
Understand the diverse needs of every new client and strive to compliment and improve their business efficiencies
Create and connect a community of diverse and exceptional business owners and operators
I would recommend Skyline Executive Suites to any small business looking for a great environment for all client types. It is in a great location that is easily accessible from 1-10 with a monitored parking garage with reserved parking and plenty of non-reserved parking. There is also a great cafe downstairs and many other restaurants in the area. Skyline has an excellent staff that can provide notary service and IT services as well as many other shipping needs. They also have a gym and a convenient bank downstairs. I had a great experience while I was at Skyline.
Vikki Torfin
General Manager
Abandonment Consulting Services
I wanted to take this opportunity to thank you and the staff of Skyline Executive Suites for the excellent service you offered us in our time there. All of Skyline's employees are so professional and dependable. Your facilities are top notch, easily accessible, and always spotless. One other thing that I was particularly impressed with is the extra level of security that Skyline offers. It really gave us peace of mind that we were safe and our assets were protected.
I want to offer a big thank you to you, Cris, Michelle, and Valerie for a wonderful experience. wish you all the best!
Letha Russell
Partner
Allegiant Energy Group, LP
As you know we have recently merged with Construction Helicopters. Due to that merger we will end our lease here at Skyline. During the past three years it has been my professional and personal pleasure to have an office here and I have, at all times, been treated with courtesy and professionalism by your staff. On countless occasions I have received compliments from company and client callers that were impressed with "Our" receptionist. During meetings here, document preparation and routine daily office work, I have increased my productivity due to this excellent facility, and the outcome has been an increased in production.
Thank you for everything, and please feel free to share my comments with potential clients.
Dave Eagleston
Marketing Manager
Construction Helicopters, Inc.
My colleagues join me in thanking you for the privilege of being your tenants at Skyline Executive Suites for nearly six years. Our departure in January was bittersweet. While we are proud to now own a building where our offices, classroom and library are in one location, we will miss the wonderful people and the exceptional services that made our time with you all such a positive experience.
The offices, workroom equipment and common areas on the thirteenth floor were always impeccably maintained. More importantly, your team was always professional, competent and warm. The valuable services and the joyful way in which they were provided set a standard worthy of emulation. The staff is exemplary!
Susan H. McElroy
Associate Director
Fuller Theological Seminary
Thanks for getting us online today. The way in which the network is configured for this office is really efficient and effective and we were very happy at the ease in which we were able to get our firewall installed today.
Thanks again for your help.
Jason
GeoComputing Group
My firm had an excellent experience with Skyline Executive Suites during our stay from December 2010 until October 2011. The facility was well equipped and the staff members were very professional and friendly. Our occasional IT and administrative needs were handled efficiently and competently. For anyone considering using an executive suite, I would highly recommend Skyline.
John C Peissel
Peissel Law Firm, LLP
Power Plant Management Services, LLC (PPMS) at departure rented a total of ten (10) offices from December 2010 to September 30, 2011. Assistance was never an issue, whether it was with reception or IT. The property was always clean and tidy and well supplied with coffee and condiments. Conference Room availability was very rarely an issue. All of the suite management team conducted themselves in a professional and helpful manner at all times. Our departure date was a moving target, Skyline Executive Suites; specifically Guy Brown worked with us and was very accommodating to meet our needs. While we rented the offices, we had no complaints and would recommend this space.
Kelly Reese
Business Manager
Power Plant Management Services, LLC